Leader of the loud pack, DJ Earl (Teklife) comes with a special tape, Reggie Sackz this 4/20 on cassette available today through Never Normal.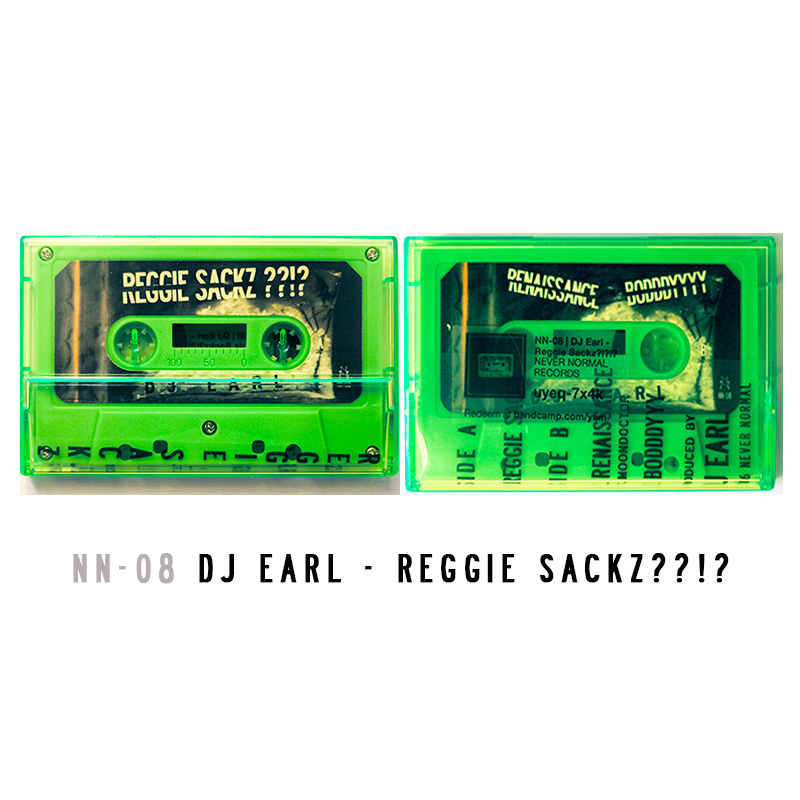 Coming from a background of dj-ing and producing dance battle tracks in while growing up Chicago, DJ Earl's ominous vocals on Reggie Sackz sets the tone for the infectious dance track to unfold.  To bring the song to life even more, Brooklyn filmmaker HalfManHalfMachine shot a new visual for Reggie Sackz. Watch the audio meet visual below.
Since moving to NYC from Chicago, Earl's inspirations have noticeably widened in his music. That fact becomes apparent in a bonus track on the tape called "Grind" featuring NY-bred MC, Wiki (Ratking). Other songs, including "Boddyyy" take a straight to the clubby turn, filling the speakers with powerful bass.
The full stream of the project is now available on THUMP | Vice.
Reggie Sackz is available now worldwide on iTunes, Google Play. The limited edition cassette is available exclusively at Turntable Lab NYC, and worldwide on nevernormalrecords.bandcamp.com . Tapes ship internationally.
Stay tuned for more from DJ Earl this year.