Recently Never Normal Soundsystem Collective and Collection was debuted, along with a newsprint zine featuring the members in custom 1/1 clothing pieces. The upcycled clothing collection was handmade in the USA, and the zine features the inspirations of the members who wear it.
Since the release of the Soundsystem Collection, the pieces have been featured by VOGUE Magazine, and are now available to the public via the Never Normal Shop, and just added to Never Normal Bandcamp.  The collection, designed by Suzi Analogue,  is inspired with the idea in mind of taking better care of Mother Earth, and moving away from continuing to create new merchandise that costs many natural resources and stress on the environment.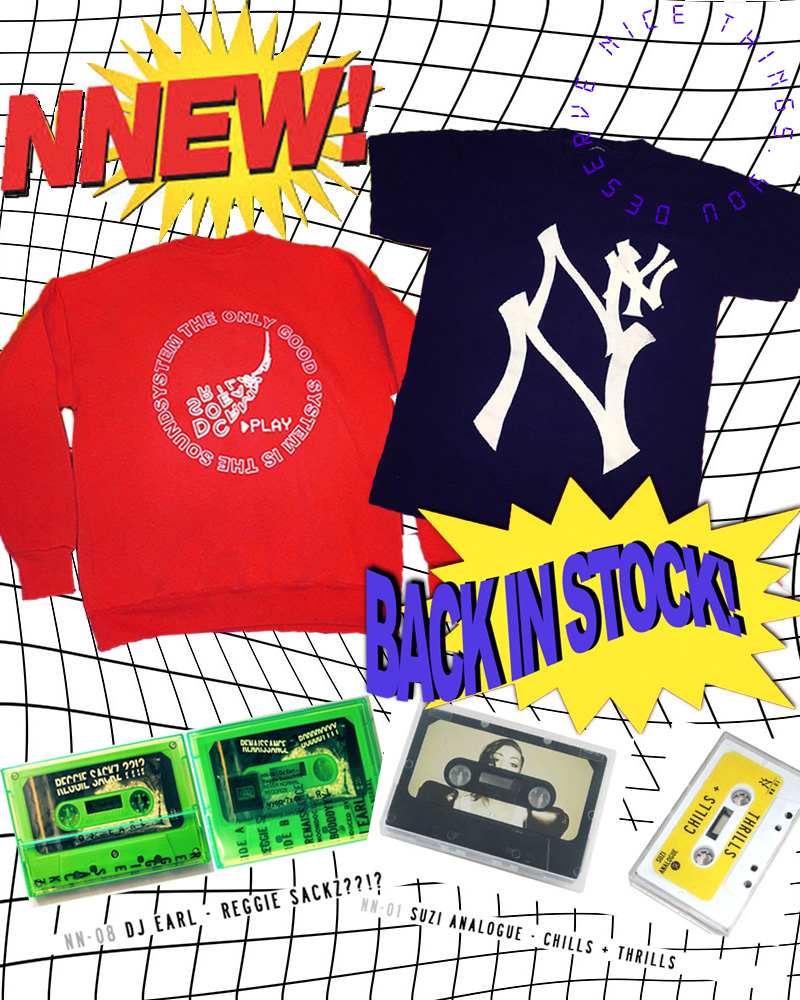 Along with the Bandcamp purchase of a Never Normal Soundsystem piece, people will receive a complimentary download to the new Never Normal Soundsystem Singles, featuring music from WORKFLOWW, Ted Kamal, RAFiA, Nappy Nappa, J Words, NO EYES, and Ziggee Gold out now on all platforms.
Visit HERE to shop the collection and stay tuned for more from the Never Normal Soundsystem.