Producer/Songwriter and founder of Never Normal Records , Suzi Analogue returns with ZONEZ V.4: Love Me Louder featuring 11 freshly produced original tracks and 7 visual guides following her momentous year of playing worldwide shows spanning the US, Asia, South America and more.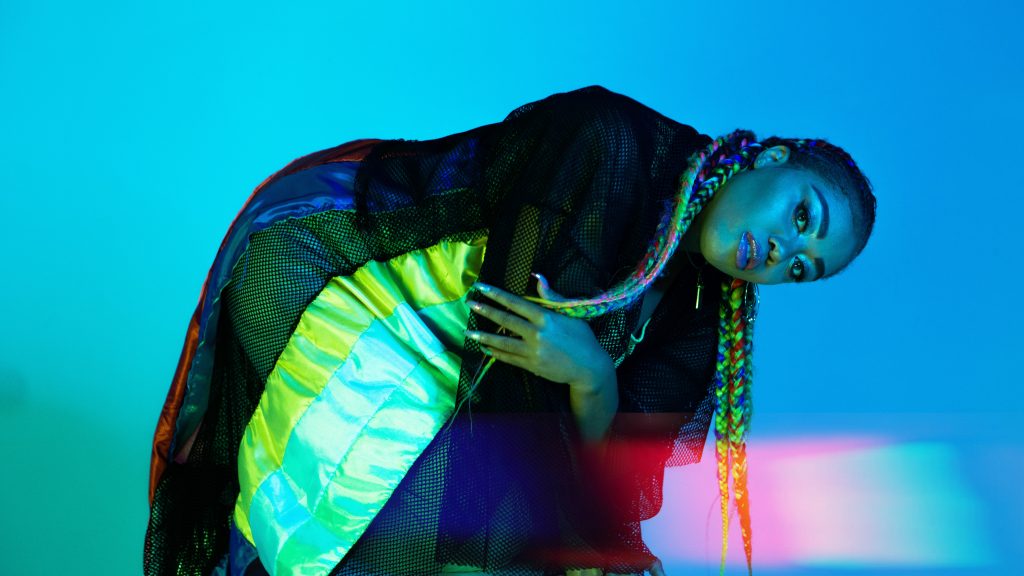 Inspired by her real life, the newest audio/visual 'moodboard', ZONEZ V.4 is the prolific producer's self-described "score" utilizing future-forward sounds – all handcrafted synthwork, paired with energetic beats, bass and vocals to weave a tight story about defining joy and taking control of finding one's own.
ZONEZ V.4 leads with a single 2DEEP featuring the dynamic NYC rapper/actor Junglepussy taking hypnotic command while the synth-driven beat sets to lure bodies to the dancefloor.
Each track of ZONEZ V.4 reveals a new angle of Analogue's identity – from her nod to the rap world on BEST16 , the electropunk-inspired LOUDR to the to the 808-filled juke cut featuring Chicago footwork pioneer RP Boo on She's Gonna, Analogue displays an arsenal of choices set to disrupt the limits of electronic music's monoliths.
Analogue also debuts newer voices on ZONEZ V.4 , including emerging NYC songstress Oyinda, NC rapper ZenSoFly, RVA emcee Mike Millions, rising producer JWORDS & the return Jamaican artist Jacks, heard on Analogue's previous ZONEZ.
The comprehensive project is paired with 7 visual guides, entirely directed by women creative luminaries based in Miami, including Helen Pena (Fempower), Souldreamin, Kristabel Delgado and Dana Goldstein – demonstrating nods to visual icons like Carrie Mae Weems, James Turrell and more. See the full audio/visual moodboard playlist below.
Giving more shape to the adventurous track series ZONEZ, whose prior tracks have found homes everywhere from the runway to networks like Comedy Central, Analogue extends the universal moments of her world in a grand display of electronic convergence with ZONEZ V.4.